Hibiscus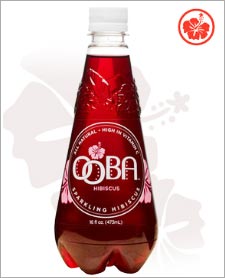 Hibiscus is a flowering plant that ranges from woody shrubs to small trees and has many colors. It is the flower of hibiscus plant that has food additive properties and used for variety of purposes. The different species of hibiscus has different uses like Hibiscus cannabinus known as kenaf is used in paper making. Whereas Hibiscus sabdariffa known as roselle is used in herbal teas and jams. Certain species of Hibiscus is used as hibiscus color that is used in different kinds of food.
Color Bluish Red
Pigment Anthocyanin
Solubility Water Insoluble
Stability poor stability in heat and light
Application Baked products, beverages
Hibiscus colors are natural thus safe for consumption as used as hibiscus food color. Hibiscus color is is the result of anthocyanin that is sensitive towards any change in pH, light and temperature. Anthocyanin that is the hibiscus color is used in red wines and other foods that need red color. Hibiscus has a rather poor color stability. It is more suitable for tea based beverages where the final hue required is brown to red shade. It is quite commonly used bakery products and tea based beverages to enhance the brown tint.
Hibiscus Plant Benefits
Traditionally it has been used for its medicinal properties and for dying clothes and coloring food. The hibiscus plant is found quite commonly in Africa but now grown across the world. It is the flower of hibiscus plant that has medical benefits. There are more than 250 species of hibiscus plant that has different benefits and uses. Some species even used as abortifacients. So pregnant and nursing women should not take it. Also drinks made from roselle species have alcoholic effects so must be taken if you know what you are drinking. Apart from these there are many benefits of hibiscus plant These are.
Chinese use the hibiscus plant to cure dandruff and as hair growth stimulator.
According to some researches it has been found that hibiscus has antibacterial properties.
It helps in reducing the blood pressure.
Hibiscus plant relaxes the uterus.
Hibiscus is very mild laxative and also contains malic acid and Vitamin C.
It is also used for respiratory problems, in colds, indigestion and to cure circulation disorders.
In Mexico, hibiscus is known for its color, mild flavor and tanginess. It tastes like berry when sugar is added to it. People having kidney problems take it without sugar for its diuretic properties.
Hindu use Hibiscus flower to worship deities like goddess kali and Lord Ganesha.
Different Hibiscus Colors
Hibiscus plants is known for different hibiscus flower colors. The most predominant one is red. You may also find the other colors of hibiscus that are so pretty.
| | | |
| --- | --- | --- |
| Yellow Hibiscus | Magenta Hibiscus | Red Hibiscus |
| White Hibiscus | Magenta Hibiscus | Red Hibiscus |