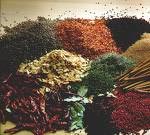 Natural Flavor Food Enhancers
Flavour enhancers are used in savoury foods to enhance the existing flavour in the food. Food flavour enhancers are commercially produced in the form of instant soups, frozen dinners and snackfoods etc. Monosodium glutamate is an example of a flavour enhancer. Salt is commonly used as a natural flavour enhancer for food and has been identified as one the basic tastes.
Flavour Enhancers modify flavours in the food without contributing to any significant flavour of their own. Controlled quantities of these is safe but if ingested in large quantities, they may lead to high blood pressure or some allergies.
Natural Flavour Enhancer
Natural flavor enhancers increases the stability of food. StabilEase is one of the natural flavor enhancers. When it is used in the milk it increases the bioactive calcium in the milk. It is the recent development in the category of natural flavor enhancers.
Common Food Flavor Enhancers
E621 Monosodium glutamate, MSG
Monosodium glutamate
, MSG is one of the chief flavor enhancers that is used as a flavor in protein rich food. This food flavor enhancer increases the taste of umami in protein rich food such as fish, meat and milk. It is very good for the people who do not enjoy eating as this food enhancer increases the food flavor. If the food manufacturers is using this enhancer then he or she must put this in the category of labelled items as per the regulation of the United States Food and Drug Administration. Intake of MSG can cause allergies in some consumers. So you must be aware of the fact whether you are allergic to Monosodium glutamate or not.
Monosodium glutamate is a natural flavor that is used as a food additive under the category of food flavor enhancers. Originally it was made from gluten but now it is made from bacterial fermentation. Monosodium glutamate is traded under the name Ajinomoto, Vetsin, and Accent.
E622 Monopotassium glutamate
Monopotassium glutamate is a potassium and acid salt of glutamic acid. It is one of the non-sodium food flavor enhancers.
E623 Calcium diglutamate
This flavour enhancer is also called calcium glutamate or CDG. Apart from its use as flavor enhancer, CDG is also used as a first-aid treatment for hydrofluoric acid.
E626 Guanylic acid
This food flavor enhancer is also called Guanosine monophosphate or 5'- guanidylic acid. Like MSG it also enhances the umami taste. It is one of the quiet expensive flavor enhancers.
E627 Disodium guanylate, sodium guanylate
Disodium guanylate, is also called sodium 5'-guanylate and disodium 5'-guanylate and also very expensive. This food flavor enhancer is obtained from dried fish or dried seaweed and used in instant noodles, snacks, potato chips, cured meat, packaged soups and thinned vegetables.
E630 Inosinic acid
Inosinic acid as a food flavor enhancer is very important for the proper metabolism of the body. The food industry uses inosinic acid and its salt as flavor enhancers.
Complete list of Flavor Enhancers from Wikipedia
European (by E number)
E620 Glutamic acid
E621 Monosodium glutamate, MSG
E622 Monopotassium glutamate
E623 Calcium diglutamate
E624 Monoammonium glutamate
E625 Magnesium diglutamate
E626 Guanylic acid
E627 Disodium guanylate, sodium guanylate
E628 Dipotassium guanylate
E629 Calcium guanylate
E630 Inosinic acid
E631 Disodium inosinate
E632 Dipotassium inosinate
E633 Calcium inosinate
E634 Calcium 5'-ribonucleotides
E635 Disodium 5'-ribonucleotides
E636 Maltol
E637 Ethyl maltol
E640 Glycine and its sodium salt
E641 L-Leucine
Australian
621 monosodium glutamate, MSG
622 monopotassium glutamate
623 calcium diglutamate
624 monoammonium glutamate
625 magnesium diglutamate